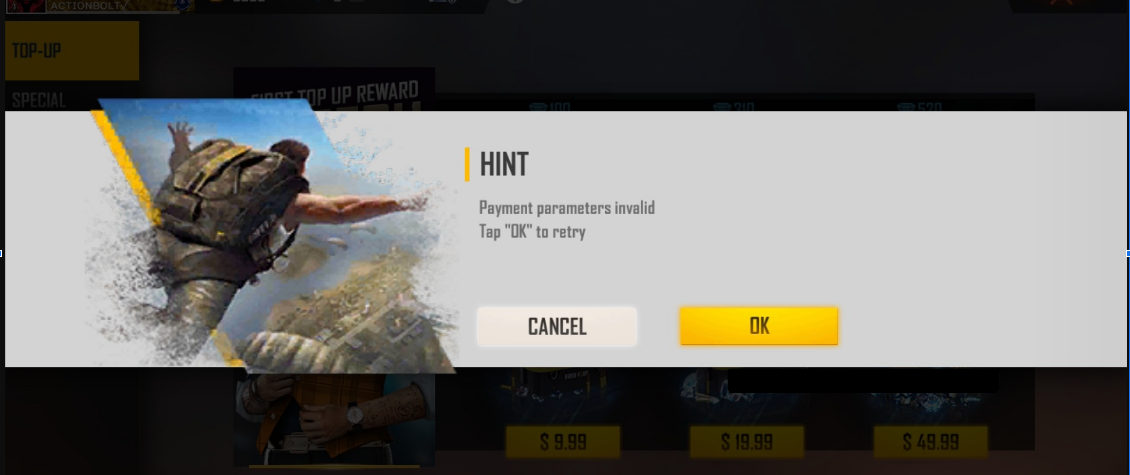 This error message pops when your currency value is different from the place you are currently playing (e.g. it is showing in USD instead of Rupees).
This is an issue with your Google Account settings. The currency that the in-game shop charges is set by the app store and the settings on your app store account. We are therefore unable to control the currency you are presented with directly and this must be changed in your account settings.
Please refer to this guide: The Currency I Pay Is Not Correct. How to Change It (Google) to resolve the issue.